Gastronomy at the Hotel de Moiry
In the kitchen, our head cook Antoine Menard prepares creative and natural meals for you.
In summer time he concocts wonderful plates with vegetables, flowers and herbs from our garden and alp meadows. In autumn, you can eat another specialty in our restaurant: fresh wild game from our woods and mountains. All the animals we prepare in our kitchen are hunted by Aurel Salamin, his son and other hunters from the village.
All year long we serve you cheese and meat from our own cows, the famous Hérens fighting species.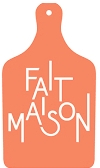 Our restaurant has the label "Fait Maison". We will serve you fresh and homemade products, concocted with passion by our Kitchen Team.
Raclette on the wood fire
Aurel Salamin invites you every day to come and taste his unique Raclette cooked over a large wood fire with a genuine cheese from the Wallis. You will eat it in front of the beautiful wall painting with the fighting cows, which makes you dream about our wonderful Swiss Alps.
Your breakfast from 8 to 10 o'clock
For your breakfast you have a choice of whole-wheat bread, different cereals, cheese from our alp, fruit juice, coffee, tea, milk, hot chocolate and more. We invite you to taste our homemade jams. They are prepared by the Salamin Grandma, who still owns the secrets and recipes transmitted from generation to generation.
In our typical Restaurant you sit in front of the fireplace on which we prepare the genuine Raclette form the wood fire. You can also eat in our cozy little sideroom (18 person) right next to the main restaurant.
In our lovely dining room we can serve up to 60 hosts. You can discover our alpine fauna which is represented in woodcarvings on the walls and on the ceiling.
We are open to your wishes
Dining room, restaurant, sideroom
In all our rooms you can organize your family parties, your birthdays or anniversaries.
If you wish a special meal, our head cook Antoine would be happy to prepare some suggestions.